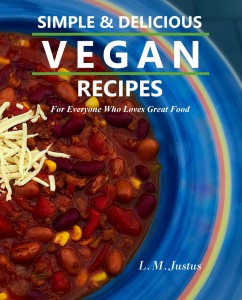 Simple & Delicious Vegan Recipes: For Everyone Who Loves Great Food
Whether you're looking for delicious beverages, tasty snacks, satisfying comfort food, or amazing desserts, this cookbook has a recipe for everyone. We've chosen to share our favorite dishes with you, and we promise all our recipes can be enjoyed by anyone, vegan or not. This book proves vegan cooking can be simple, using common ingredients, and just as good if not better than non-vegan options. We hope you enjoy browsing the mouth-watering photographs, experimenting with the many possibilities, and adding new and soon-to-be beloved recipes to your repertoire.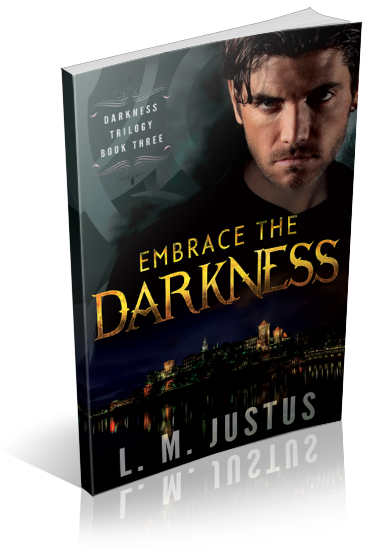 Embrace the Darkness (Darkness Trilogy Book Three)
A cure for vampirism is within Reed Hennessy's grasp. According to legend, all he has to do is destroy the original vampire. If Reed is successful, every vampire on Earth will become human again, and he and his girlfriend, Sarah, can have the normal life they want.
If only it were that easy.
First, they have to find the original vampire, whose location is a centuries-old secret. Second, most vampires don't want to give up their superior strength, speed, and longevity, so they'll do anything to stop Reed.
With the help of their friend and mentor, Nathaniel, Sarah's sister, and a trio of former vampire hunters, Reed and Sarah set off on their most dangerous journey yet. Reed faces a choice when he realizes the price he must pay for the cure: he can persevere with his quest or learn to embrace the darkness.
Available from:
Amazon.com
iTunes
Barnes & Noble
Smashwords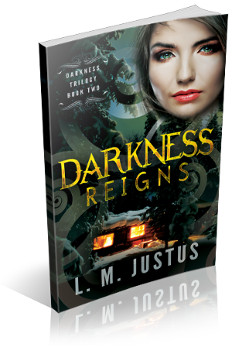 Darkness Reigns (Darkness Trilogy Book Two)
New York City is a wasteland. More than eight million people are dead or worse…infected.
After their failed attempt to stop the spread of a virus that turns people into zombie-like, human-vampire hybrids, Reed Hennessy and his ragtag crew are scrambling to stay alive. To make matters worse, the human authorities are close to proving the existence of vampires and blaming them for the disaster in New York.
Their storm of trouble is already spinning out of control when an old enemy reappears to issue a challenge–an ultimatum that will mean certain death for at least one member of Reed's group. With their mountain of problems growing exponentially and a host of enemies closing in, they flee for their lives, desperate for a miracle. Will they survive and avoid the world's scrutiny, or will darkness prevail?
Available from:
Amazon.com
iTunes
Barnes & Noble
Smashwords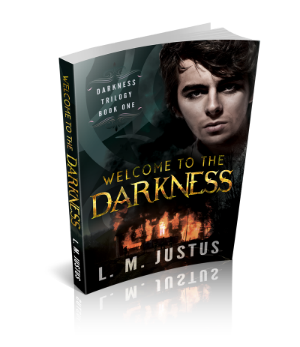 Welcome to the Darkness (Darkness Trilogy Book One)
A typical teenager, seventeen-year-old Reed Hennessy doesn't realize how lucky he is to lead a normal life until he loses everything, including his humanity. The attacker who slaughters his family and destroys their home turns out to be a vampire, a creature Reed had considered a myth.
Now a vampire himself, but with the unique ability to walk in sunlight, Reed struggles in the dark underworld he didn't even know existed. His only two allies in his fight to stay alive are his reluctant mentor, Nathaniel, a vampire with over two hundred years' worth of emotional baggage, and Sarah, a rookie cop with a secret ability of her own.
Together, Reed and his companions face a harrowing, cross-country journey before stumbling into a plot which could mean the end of everything for humans and vampires alike.
Purchase from:
Amazon.com (in paperback or Kindle format)
iTunes
Barnes & Noble
Kobo
Smashwords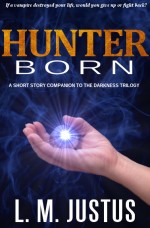 Hunter Born: A short story companion to the Darkness Trilogy
Ever wonder how someone becomes a vampire hunter? Find out how Trudy, one of the minor characters from Welcome to the Darkness (Darkness Trilogy Book One), became a vampire hunter. Hunter Born is a free eBook short story companion to the trilogy, which can be read as a standalone or as a supplement to the series.
Download your copy today here at Smashwords
or the Apple iTunes store.
Amazon.com
The Mastery of Mind Over Matter
Darion Blayke's dreams have been getting more vivid, and he has begun to discover unusual abilities. As he attempts to figure out what he will do after he finishes school, he must also deal with the shadows of his past. Ultimately, he must make some tough decisions, but how will his decisions affect his world?
Also available at the iTunes book store online

Emily and the Attic Fairies
"There's no such thing as the Dinner Fairy!" Or is there?
Join Emily as she opens the door to adventure when she discovers a group of fairies living in her own home!
A great beginning reader chapter book, ages 4-8.
Also available at the iTunes book store online