Here we have it, the ebook cover for Embrace the Darkness (Darkness Trilogy Book Three), due out October 19, 2015. The cover art was created once again by the talented Derek Murphy of Creativindie Covers.
I've included the back cover blurb at the end of this post as well as a handy little button you can use to add Embrace the Darkness to your To-Read list on Goodreads.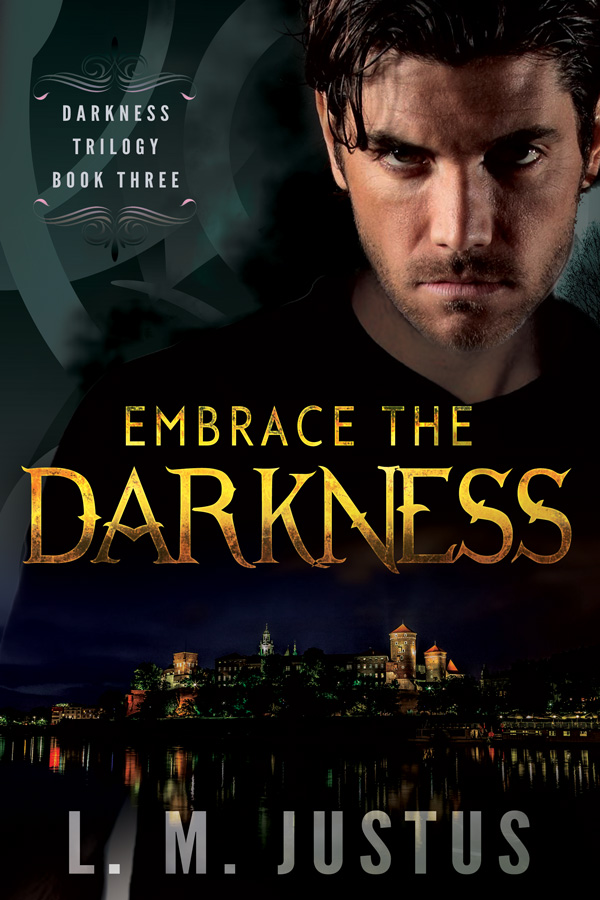 Back Cover Blurb
A cure for vampirism is within Reed Hennessy's grasp. According to legend, all he has to do is destroy the original vampire. If Reed is successful, every vampire on Earth will become human again, and he and his girlfriend, Sarah, can have the normal life they want.
If only it were that easy.
First, they have to find the original vampire, whose location is a centuries-old secret. Second, most vampires don't want to give up their superior strength, speed, and longevity, so they'll do anything to stop Reed.
With the help of their friend and mentor, Nathaniel, Sarah's sister, and a trio of former vampire hunters, Reed and Sarah set off on their most dangerous journey yet. Reed faces a choice when he realizes the price he must pay for the cure: he can persevere with his quest or learn to embrace the darkness.
« Embrace the Darkness, Darkness Trilogy book 3 now on Goodreads Blog tour signups open for Embrace the Darkness »